the department of architecture at the National University of Singapore is not only headed by a German but almost a third of its faculty members are either Germans, Swiss or Austrian nationals. their contributions, especially in respect to environmental awareness and more sustainable approaches to building and managing public buildings and – parks in Singapore, and the wider region, are substantial.
one of the most impressive recent transformation has been achieved by NParks ,  PUB and Atelier Dreiseitl (Germans, across Lake Constance with perfect view of Switzerland… hence the creativity and affinity to water?) with the Bishan-Ang Mo Kio Riverside park in the center of Singapore.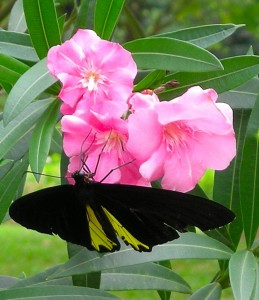 the former huge and unsightly concrete water canal (drain) for the  Kallang River,  separating older HDBs and the open greenery,  has been replaced with a naturalized, meandering river bed. it finally allows direct access for the housing board residents adjacent to the park – at least when it's fairly dry – and creates an openness and vast view rarely achieved in such a dense, flat urban area.
the 62 h park is one of the largest in Singapore and the transformation of the canal involved a host of bio-engineering techniques as well as selective plant material which completely maintains the water quality in cleansing biotopes without any chemicals required.
Matthias and I regularly visit the park to see its progress – and take visitors to this as well as other green lungs (parks, nature reserves and reservoirs ): there is an alternative to shopping malls!
for more information and lots of images visit
http://worldlandscapearchitect.com/kallang-river-bishan-park-singapore-atelier-dreiseitl/#.UGUXg475–I